some random pics.

First two are from Rusty's class. He has the 'mascot' skeleton in the class (Bucky is his name), all wrapped up to resemble an Abu Garib (sp?) picture. And then there is a pic of the cartoon that accompanied him on the blackboard, but it's fairly illegible.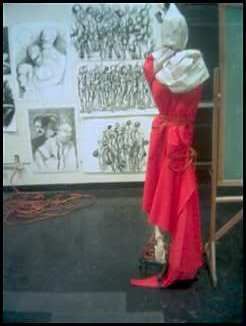 The cartoon bubbles read, from upper to center side to lower, as follows -
"Bucky says:work hard, and with GUSTO!"
"Do I have to wear a blanket?"
"I am NOT a terrorist!"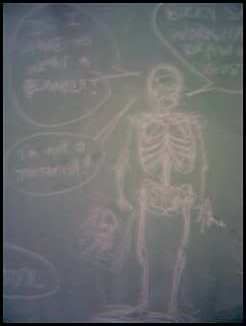 the road that led to farmland under the bridge to Delmar, less than a a mile from my house. It is called Fishkill.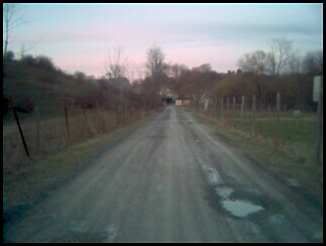 dead withered, defrosted crab apples on the lawn at Sage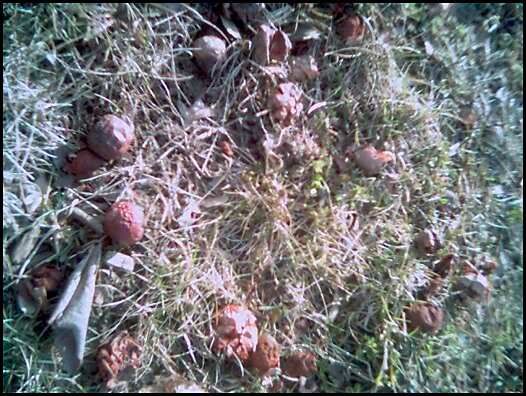 Lastly, pics of Otter and Anything being cute. Boo remains elusive.